If you see this logo, you can be assured that the products have been produced under the
'CHSA MANUFACTURING STANDARD ACCREDITATION SCHEME'
The CHSA (The Cleaning & Hygiene Suppliers Association) ensure that if the item you purchase reads 150m long on the label, then it will be 150m long inside. Many businesses' are tempted by low prices, but in-fact they maybe getting far less than they think.
But how can you tell?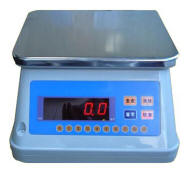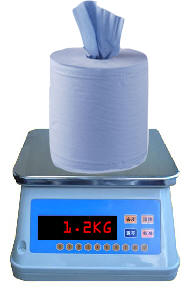 The weight of the product
(this must be in grams)
X
by the GSM of the paper
X
by the ply
(if it's 2ply paper multiply it by 2)
÷
by the width of the paper
=
The length of your product
Simples!
In this case we're using a standard 2ply Centre Feed roll that's supposed to be 150m long.
Lets prove it!
As you can see from the scales it
weighs 1.2kg (1200g)
So 1200g x 16
(the gsm of the paper)
x 2
(because it's 2ply paper)
÷
20cm
(the width of the roll)
=
150 meters! Hey presto we're getting what we're paying for!